Sobha Developers are the leading property developers in this city. The brand is based in Bangalore. These are the most trustworthy and reliable developers in the city. The brand has proven its expertise in many cities like Delhi, Chennai, Coimbatore, Mysore, Pune.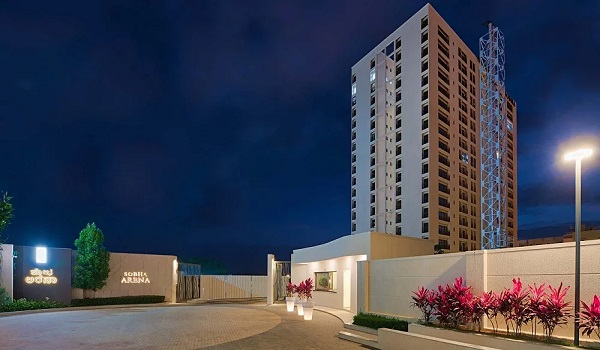 This Sobha Limited always delivers benchmark quality, robust engineering techniques, and a customer-centric approach.
Sobha Apartments are consistently executing their projects around the city across all the edges. Let's discuss the prominent properties of Sobha Apartments in South Bangalore.
Sobha Arena: This is a residential apartment segment located in Kanakapura Road, South Bangalore. South Bangalore is a prominent place in the city that has enormous development and growth in it.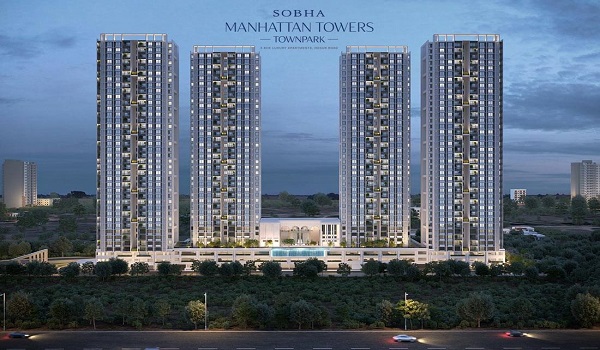 The developer always follows different themes to enlighten the property. This Sobha Arena is developed based on Sports Theme. This is a RERA approved property that has plenty of amenities that offers a great living experience.
The locality is feasible as the Kanakapura Road is well connected with prime places of the city. Sobha Arena is an ongoing property that would be available for possession from Jan 2023. There are 2 and 3 BHK homes available in this Sobha Arena property which ranges from 1296sqft, 1306sqft, 1592sqft, 1706sqft.
There are 30+ facilities in this property where these are super creative and effective. Some of the thrilling features available in this eminent property are
Multiple indoor games
Basketball court
Kidsplay area
Outdoor sitting
Elevation
Indoor Sitting area
Sobha Town Park: This is an ongoing property of Sobha Developers which is been inspired by Newyork architecture. Sobha Town Park is a residential apartment segment that has the finest 3 BHK homes with spacious planning. This 7+ acres Sobha Town Park property has an efficient layout with a brilliant architecture. The architecture of this property is designed by leading experts in the city. We could expect the possession from December 2026. We should definitely mention the limitation of units in this Sobha Town Park. There are only 560 units present in this elegant property. All the units of these properties are well lit and receive fresh air.
The floor plan of this Sobha Town Park is well designed by the leading professionals to offer flawless plans. The foyers are spacious with a size 4.3*4.7 sqft. A living space of 11*17.1sqft is provided with a dining area of 8.9*10.6sqft. From the living, there is a provision to the balcony of size 11*4.8sqft.
The 3 BHK are of size 11*13sqft, 11*11.4sqft and 10.3*11.4sqft respectively. The spacing of this Sobha Town Park is quite appealing with ample open and green space. At the same time, there is no space wasted. Hence this is a zero wastage property. The amenities in this Sobha Town Park are quite pleasing with many remarkable features like
Washington Arch
Metropolitan clubhouse
Astoria Pool
Co-working space
There are about 30 amenities in this elegant property which are pretty affordable as well. Yes !! these Sobha Manhattan Towers are pretty reasonable in pricing as well. The property locality is another added merit as it is located at Attibele, South Bangalore. This is a feasible location with the best framework and connectedness.